Maggie Trunk Show & Classes
Hello All,
Meredith Willett will be here Thursday July 16 & 17 to teach The Witch's Hats by Share One's ideas.
There is still time to sign up, but the canvases need to be ordered. Let us know if you want to join us.
626-793-5217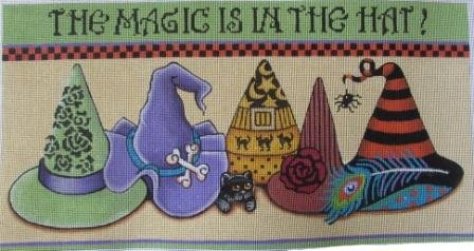 Canvas $148.00
Class $100.00
Threads to be determined
The House on Haunted Hill is ready for sign up.
Follow this link for more information and to download the sign up form.
The Maggie Trunk Show departs Monday June 15th. Come in or call with your order before then for


20% Off

your order.
626-793-5217
Here is the link to see all of her canvases.